About two and a half years ago, i divulged a very well kept secret, the PINK lures!! To date, many anglers have done phenominally well with variations of the PINK lures, from the Williamson Speed Pro (still one of my FAVOURITES) to the PINK Rapala and Storm lures. I think it's now time to let another little well kept secret out of the bag........

Whenever us anglers find something that works well, for some strange reason, that product line gets discontinued and we start protecting what-ever item's we have still in our tackle boxes. The prime example of this is the Rapala Silver Flourescent Chartreuse X-Rap, or more commonly called the CHARTREUSE X-rap.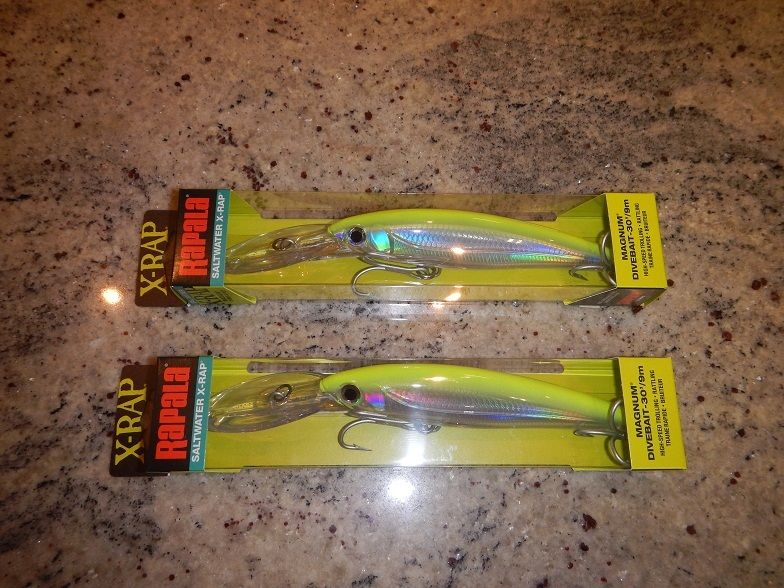 I've been fishing the CHARTREUSE X-rap for many years now and rate it as ONE of THE deadliest all round lure colours one can buy! The snoek absolutely LOVE it, the yellowtail go mental over it, the longfin can't leave it alone and it's probably accounted for the most number of yellowfin i've caught on Rapala.

The problem was that since the colour was discontinued, i scoured all the tackle shops and bought up all the old stock i could find. Over the last few years, i slowly, but surely wittled away at my stock. The usual story of trolling for yellowtail at the Point with my chartreuse X-raps and the snoek would liberate a few of them!!
As my supply of these deadly lures started running low, i stopped using them inshore, as the snoek would just not leave them alone!!
They were promoted to living on Dr.Fish and only seeing action on the tuna grounds, where they work devastatingly well and there was very little chance of losing them!

This is what one of the last two that i own, look like, after being mauled by numerous longfins and yellowfins alike....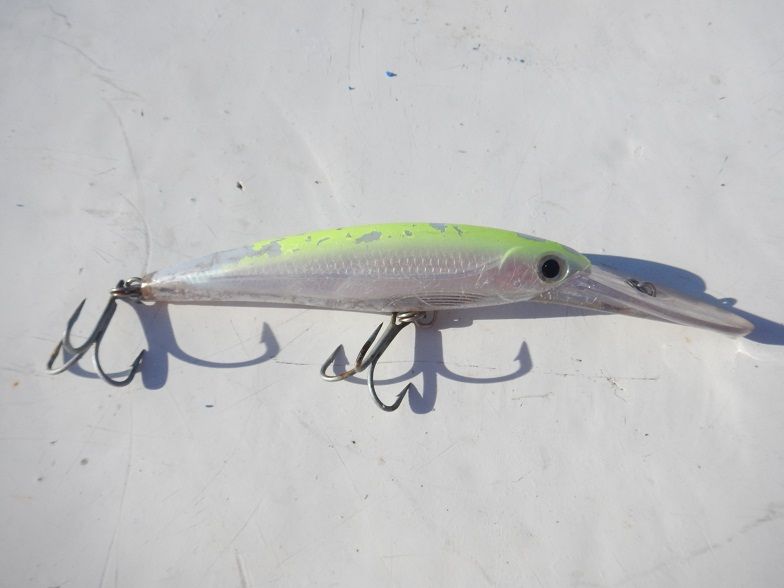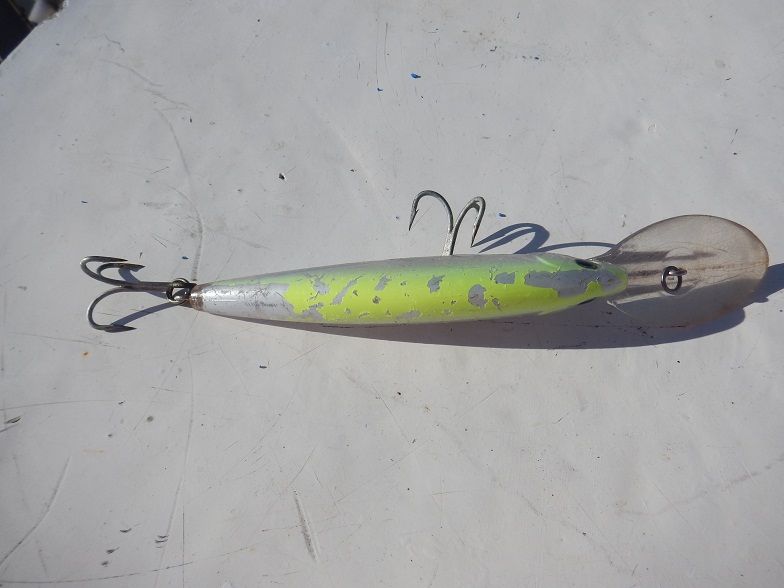 Unfortunately, we have been rather short manned on Dr.Fish for the last few trips and this meant very little camera time, so not many photo's were taken. Here is one of the numerous longfins that fell to the Chartreuse Xrap....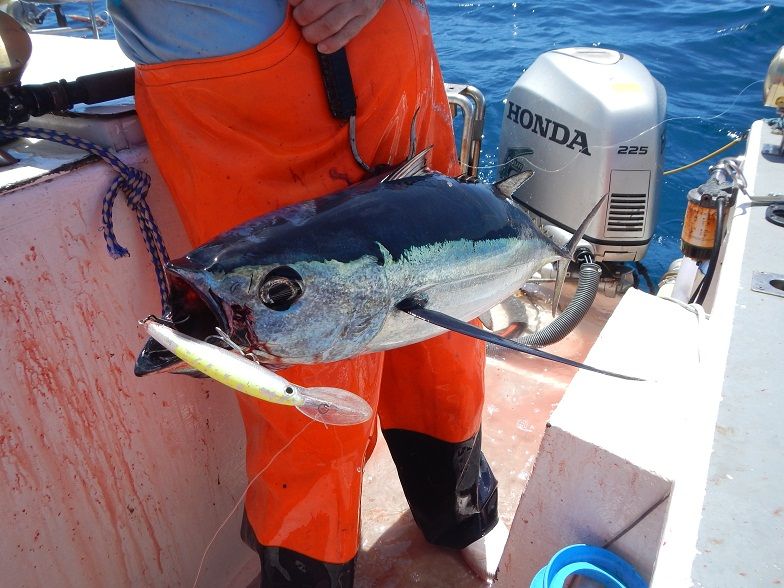 Now, for the peice de resistance, the BIGGEST tuna landed on Dr.Fish, was caught 2 weeks ago, a MONSTROUS 129kg big-eye tuna, which fell for.........a CHARTREUSE X-rap!!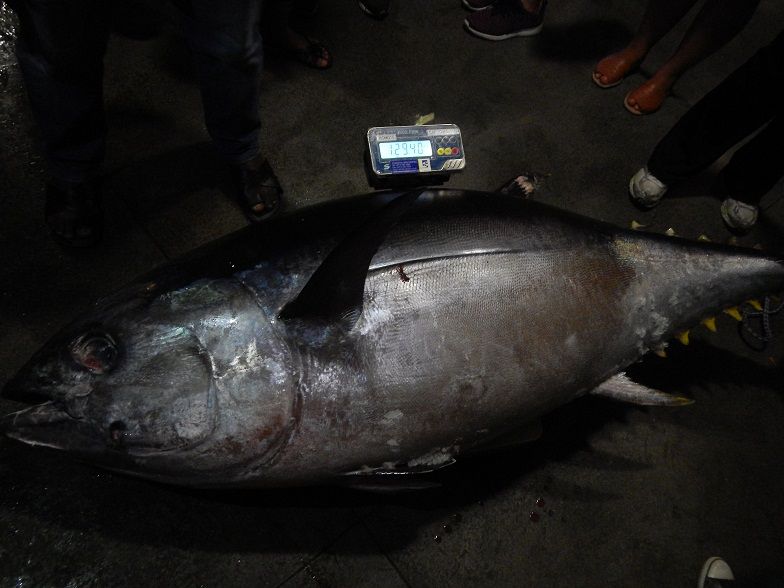 Now, why would i be informing my fellow anglers about this particular deadly lure, which i rate as one of THE best all-round colours ever made, if they've been discontinued a few years ago? Because, surprise, surprise, this old colour is indeed now available again!! A few weeks ago, i visited Big Catch to buy some mutton cloth and Dave told me that he managed to source some CHARTREUSE X-RAPS. Dave, having run a charter operation for many years, knows EXACTLY what works and what doesn't and he went out of his way to get us anglers the CHARTREUSE X-RAPS. Needless to say, i've replenished my stocks........